Manfrotto
Based in Northern Italy at Bassano del Grappa, Manfrotto designs, manufactures and markets a wide range of camera and lighting support equipment for the professional photographic, film, theater, live entertainment and video markets. The product line includes an extensive range of camera tripods and heads, lighting stands and accessories.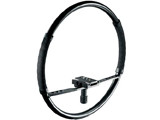 After years of using the Fig Rig on his award-winning films, Mike Figgis brought his idea to Manfrotto. An idea that is non-traditional in design, but purely simple and effective. The only modular system in the world to smoothly support the DV camera and act as a frame to mount all the accessories including zoom controllers, mics, mixers, lights, monitors, arms... A circular frame with a crossbar to mount most mini DV cameras, the Fig Rig becomes part of the body to produce smooth, steady traveling shots. It is this very fact which is the secret to the Fig Rig. As the operator walks, his/her muscles and tendons absorb all the shocks, transferring only fluid movements to the camera. As there are no straps or harnesses attached to the Fig Rig, and quick and wide movements can be made within the same shot from ground-level to overhead, in one smooth movement. The camera, accessories and operator become one, allowing you to film scenes quickly and unobtrusively. With the Fig Rig your creativity is virtually limitless.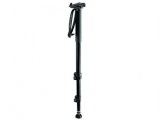 Solid and stable three-section professional monopod featuring sure rubber grip, suction cup foot, quick-action leg locks, wrist strap, and 357 quick-release sliding camera plate adapter to adjust the camera's center of balance. Ideal for ENG style camcorders.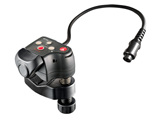 The Manfrotto 521EX Sony PMW EX1 Remote Control is designed specifically for the Sony EX series video cameras.

Functions:
- Zoom: professional "wheel" zoom for finer adjustments and smoother progressions
- Zoom Reverse Control - invertible zoom direction; zoom in/out can be inverted (left to right or right to left)
- Zoom Speed Control
- Fast Zoom - can also be used without modifying zoom speed control
- Fast Zoom Preset
- Dedicated plug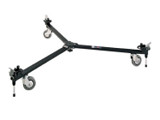 NOTE: This is designed to make slight moves in the camera position. IT IS NOT A CAMERA DOLLY...it will not make a smooth and usable "on air" move. Please look at all the camera dollies we offer if that is what you want to do.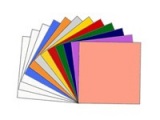 Gel pack contains the following 12" x 12" filters:
(1) Yellow
(1) Primary Red
(1) Primary Green
(1) Dark Blue
(1) Deep Orange
(1) Bright Pink
(1) Deep Amber
(1) Dark Pink
(1) Medium Blue Green
(1) Alice Blue
(1) Apricot
(1) Bright Rose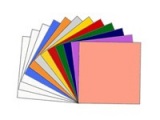 Gel pack contains the following 12" x 12" filters:
(1) Full C.T. Blue
(1) 1/2 C.T. Blue
(1) 1/4 C.T. Blue
(1) 1/8 C.T. Blue
(1) Blue Diffusion
(1) Blue Frost
(1) Full C.T. Orange
(1) 1/2 C.T. Orange
(1) 1/4 C.T. Orange
(1) 1/8 C.T. Orange
(1) Full C.T. Orange + .3ND
(1) Full C.T. Orange + .6ND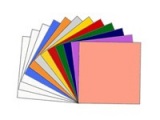 Gel pack contains the following 12" x 12" filters:
(1) Heavy Frost
(1) White Diffusion
(1) Hampton Frost
(1) Full C.T. Blue
(1) Full C.T. Orange
(1) .3ND
(1) Yellow
(1) Primary Red
(1) Primary Green
(1) Congo Blue
(1) Pale Lavender
(1) Bastard Amber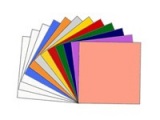 Gel pack contains the following 12" x 12" filters:
(1) Heavy Frost
(1) White Diffusion
(1) White Frost
(1) Opal Frost
(1) Light Frost
(1) Rolux Frost
(1) 1/2 White Diffusion
(1) 1/4 White Diffusion
(1) 1/8 White Diffusion
(1) Hampton Frost
(1) Brushed Silk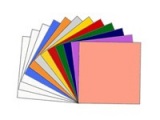 Gel pack contains the following 12" x 12" filters:
(1) Straw
(1) Middle Rose
(1) 1/2 C.T. Orange
(1) Flesh Pink
(1) Golden Amber
(1) Bastard Amber
(1) Fern Green
(1) Peacock Blue
(1) 1/2 Plus Green
(1) 1/2 C.T. Blue
(1) Steel Blue
(1) Pale Lavendar