Duel Adapter - P2/PCMCIA Converter
back to High Definition > Panasonic P2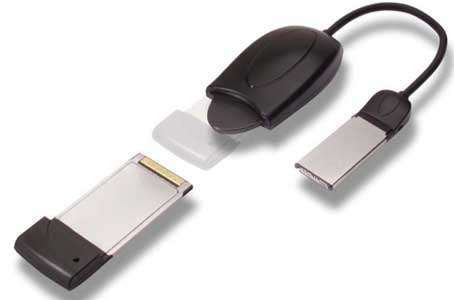 The DuelAdapter seamlessly converts input from PCMCIA cards, such as Panasonic P2, cellular broadband, wireless networking, video, audio and memory expansion to an ExpressCard compatible format. Data can be transferred at rates up to the full speed supported by the ExpressCard interface - five times faster than USB 2.0!

The DuelAdapter is easy to set up - just install the driver, insert the adapter into your notebook's ExpressCard slot and plug your PCMCIA card into the adapter.

Features
- Connects PCMCIA cards to ExpressCard-enabled notebook and desktop computers.
- Fits in 34mm or 54mm ExpressCard slots.
- Works with standard 32-Bit CardBus cards and 16-Bit PCMCIA cards.
- Data transfer rate up to ExpressCard maximum, limited by PCMCIA card application.
- Windows XP and Mac OS X compatible
Easy driver installation and set up.
- Drivers / Installers available here.




Rent a Duel Adapter - P2/PCMCIA Converter in Miami or have it shipped worldwide


Call for a Quote