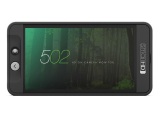 SmallHD's 502 HDMI / SDI On-Camera Monitor with 3D LUT Support brings full HD resolution to a durable lightweight on-camera monitor the size of a smartphone. The screen packs 441 pixels per inch, providing a sharp clear image on such a small screen. It features SDI & HDMI inputs and outputs with cross conversion. With a rubberized aluminum frame, the unit is 3/4" thick and weighs about 9 ounces, so it is light enough to mount to your camera without weighing you down, yet extremely rugged.

Small HD has developed a menu system designed to be easy to navigate with the built-in joystick. Within the system is the Pages system, which allows you to create and store up to 8 preset configurations. You can easily see the effect of your configurations on the image, swiping between the configurations using the joystick. The 502 supports 3D LUTs, and you can save those as a configuration page as well. It is worth pointing out that you can apply a configuration page setting to either the monitor's screen, the output, or both at the same time. You can also assign a different configuration set up to the monitor's screen and the output.

Features:
- 5" 1920 x 1080, HDMI & SDI Monitor
- 441 Pixels-Per-Inch Display
- HD Scopes
- HDMI & SDI In/Out with Cross Conversion
- 3-Second Boot Time
- User Definable Presets
- Discrete Display/Output 3D LUT Support
- Joystick Menu Navigation
- Compatible with Optional Sidefinder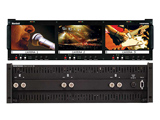 The Rack mounted and tiltable V-R653P-HDSDI represents leading edge technology in LCD imaging for broadcast and professional video applications featuring High Resolution, 1.2 megapixel, TFT screens with completely digital signal processing. All SMPTE/ITU serial digital video standards and frame rates are accepted and displayed on each screen of this model. All video formats are scaled to fit on screen in the highest resolution using a state of the art LSI that incorporates 4x4 pixel interpolations with precision Gamma correction to produce the best images available. Each screen is calibrated to SMPTE standards for gamma and color temperature.

Features:
- 3 High Resolution 6.5-inch 1.2 MegaPixel wide screens
- 100% digital processing
- High resolution scaling of all images
- Wide viewing radius - 130 horizontal and 120 vertical provides superior visibility when the viewer is not directly in front of the screen
- 500 candelas per square meter (cd/m) luminance produces enhanced image quality in varying light and viewing conditions
- 500:1 ratio of contrast between black and white luminance values with response rates less than 30 ms results in excellent quality for moving images.
- 4:3 and 16:9 screen aspect ratios for DTV applications in HD and SD formats
- Works with all SMPTE/ITU SDI/HDSDI production formats and frame rates
- Blue Gun for color adjustment
- SD/HD digital signal indicators
- Standard Digital inputs: HDSDI (all formats & frame rates), SDI (ITU-R BT601 format)


Download:
PDF, User's Guide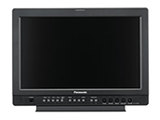 The BT-LH1700W 17" widescreen production-quality monitor features two auto-switching SDI / HD-SDI inputs, waveform monitoring, and freeze frame/split screen functions. Desk stand is included.


Download:
PDF, Operating Manual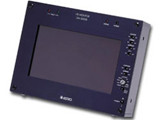 DM-3000 is a compact, lightweight and portable 6-inch HD monitor, which is used for camera and VTR check in remote broadcasting and at location sites as well as studios. It can be used with a camera battery, thus images can be checked wherever you go.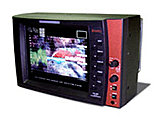 HD/SD LCD monitor for monitoring at remote broadcasting and location sites or inside studios. Input signal supports 23 HD formats and 2 SD image formats. Power can be supplied from a camera battery or AC adapter. A wide range of functions includes Brightness, Contrast, and Chroma-Level adjusting as Marker display.

* 8.4-inch a-Si TFT LCD panel
* Compatible with 23 HD formats and two SD image formats
* Supports tally signal 2-channel input
* Brightness, contrast, and chroma-level adjustments
* Marker display function (center, frame, 4:3, 13:9, 14:9, 2.35:1, 1.85:1, 1.66:1)
* CRCC error detection / an input channel display function (when HD-SDI is input)
* Lightweight, compact design
* Low electrical power consumption (22W)
* Up-and-down inversion function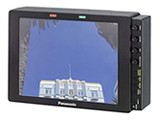 Lightweight at 4.4 lbs, compact size of 8-9/16"W x 6-15/16"H x 2-7/16"D, 8.4" screen size, 4:3 aspect ratio, 1024x768 (XGA) panel. Approx. 16.77 million colors. Selectable color temperatures.
Multi-format: 1080/24/25P, 1080/60/50i, 720p. 576i and 480i/p auto selectable.


Download:
PDF, Operating Manual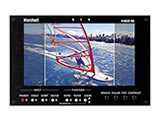 The V-LCD70XP-HDMI is the latest update to Marshall's successful and popular line of portable field / camera-top monitors. These monitors have been upgraded with even more features and versatility, but without additional cost. New features include cast metal front panel, adjustable backlight and markers, HDMI Auto Color Space and Ratio detect, manual gamma adjustment, Image Flip, 1/4"-20 mounting on all sides, and a more robust power switch.

These portable monitors are the perfect solution for DSLR and video professionals seeking to capture their best shots. Don't be fooled by higher screen resolution or sizes. Our picture performance, feature set, customer service, and experience is why the industry's leading photographers, videographers, and camera operators prefer Marshall over the competition. Our product is designed, engineered, and assembled in the USA.

This 7" monitor offers standard features including a wide variety of formats and markers, 4 user-configurable front panel function buttons, RGB Check Field / Field Detect, RGB gain and bias control, 4-pin XLR power jack, and optical grade polycarbonate screen protection. Two other major features include Marshall's industry leading FALSE COLOR and PEAKING Filters. This model also comes in 2 other major module configurations: 3GSDI (Composite, YPbPr and 3G/HD/SDI) and HDA (Composite, YPbPr). These units also offer the ability to adapt to a number of different battery configurations. Select the battery configuration of your choice.

Battery Configuration: Sony
Includes (3) Sony NP-F970 (or compatible) batteries and charger.

Read more...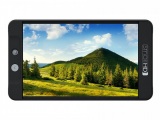 Model: MON-702
Input: SDI, HDMI
Output: SDI, HDMI
Display: 7-inch, 1920x1080, 1000nits with anti-reflective coating

Product Highlights

-7" Daylight Viewable 1080p Display
-1000 cd/m Brightness
-1000:1 Contrast; 179 Viewing Angle
-Bonded Glass; Anti-Reflective Coating
-Waveform, Custom LUTs, De-Squeeze & More
-HD-SDI and HDMI Inputs and Outputs
-Dual L-Series and LP-E6 Battery Support
-Headphone Jack
-12 Switchable Pages of Favorite Features
-Aircraft Grade Aluminum Unibody

Atomos Shogun Inferno 7" 4K HDMI/Quad 3G-SDI/12G-SDI Recording Monitor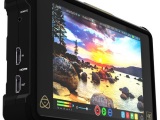 he Atomos Shogun Inferno is a 7", 1920 x 1200 on-camera recording monitor that combines 4K recording with a 10-bit FRC panel that supports native display of HDR (log) footage as well as high brightness viewing of Rec. 709 footage. It utilizes 4K HDMI and 12G-SDI inputs to support clean output signals at resolutions up to UHD 4K (3840 x 2160) at 60 fps, recording it to 2.5" SSDs using 10-bit, 4:2:2 Apple ProRes and Avid DNxHR codecs. The Inferno, unlike the similar Shogun Flame, supports Quad 3G-SDI input. It even supports DCI 4K (4096 x 2160) raw video streams over SDI from select Sony and Canon cameras, encoding it as ProRes/DNxHR files.
The monitor features 10-bit FRC processing and AtomHDR display technology support a 10-stop brightness range, allowing you to more accurately monitor your log gamma footage without having to view flat, washed-out looking images or use a LUT to compress the dynamic range and color space. The monitor offers built-in pre-sets to accurately translate popular log formats from Sony, Canon, Panasonic, ARRI, RED, and JVC cameras. The settings only affect viewing, with recorded video remained unaltered.
In addition to HDR monitoring, the monitor also offers a High Bright mode for traditional Rec. 709 monitoring. This mode takes advantage of the full 1500 cd/m brightness to allow for more confident monitoring in bright outdoor environments, even without a sun hood. In HDR mode, use of an included snap-on sun hood is required, as displaying a wider brightness range reduces the overall brightness of the monitor.
Built to withstand the rigors of production, the Shogun Inferno features built-in protective armor that features silicone-covered corners and chamfered edges. Compared to the original Shogun, the Inferno now features dual Sony L-Series battery plates that support battery hot-swapping, enabling longer run times. For audio recording, the monitor supports balanced XLR inputs with +48V phantom power via an included audio breakout cable. Additional features included genlock/LTC input, SDI/HDMI cross-conversion, and a variety of onscreen exposure analysis, framing, and focus assist tools. Two NP-F750 batteries are included, along with a fast charger, D-tap power cable, AC power adapter, control cable, USB 3.0 docking station, and five Master Caddy SSD/HDD cases. All items come packaged in a custom HPRC hard case.

PRODUCT HIGHLIGHTS

1920 x1200 Touchscreen Display
10-Bit FRC Monitor Processing
4K HDMI and 12G-SDI Inputs/Outputs
1500 cd/m Brightness
HDR Mode with 10-Stop Dynamic Range
High Bright Mode for Rec. 709 Viewing
UHD 4K up to 60p / 1080p up to 240 fps
10-Bit 4:2:2 ProRes & DNxHR Encoding
Records to 2.5" SSD/HDD Media
Dual Sony L-Series Battery Slots