Glidetrack HD, 1 meter (DISCONTINUED)
back to Sliders > Camera Sliders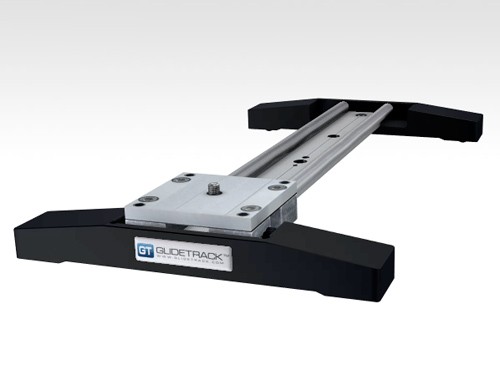 The Glidetrack HD has been designed and tailor made for film-makers looking for heavy duty performance. A step above the SD model, the HD provides an even more rigid and stable foundation in order to cater for heavier camera/camcorder setups. The rail is of a heavier duty extrusion, which makes the HD perfect for mid size rigs that may include external monitors, matte boxes or support systems.

The Glidetrack HD is based on a heavy-duty 16mm rail with a 60mm wide slider car, and with wider feet than the SD to make it even more stable when used with depth of field adapters and camera setups featuring longer lenses.

At the heart of the Glidetrack system lies an industrial grade rail and bearing system. The rail is made of hard anodized aluminum and the bearings themselves are of industrial grade self lubricating plastic that makes them extremely insensitive to dirt and dust ingress and corrosion resistant, which cannot be said of traditional bearing systems. The bearings are extremely hard wearing and are rated to run for many thousands of kilometers of travel before needing replaced. Your elbow will wear out before they do!

Product Features
- Use it with a single or double-tripod set-up, or standalone on its custom-made scratch-free feet.
- The carriage can be locked in position using the small adjuster on the side of the carriage.
- Set-up is a matter of seconds, and then you're ready to shoot professional grade video.
- Crane type moves. By mounting your Glidetrack at one end, you can do pseudo crane moves on the fly.
- Inclined dolly moves, By using two tripod heads, you can do your Glide at an angle. Try that with a traditional dolly!




Rent a Glidetrack HD, 1 meter (DISCONTINUED) in Miami or have it shipped worldwide


Call for a Quote