Kessler ElektraDRIVE 200 Motor w/ORACLE Controller
back to Sliders > Camera Sliders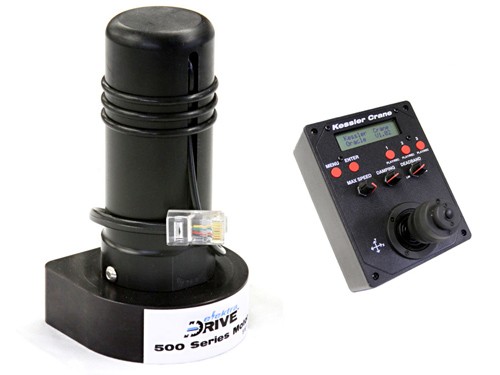 The elektraDRIVE Motor Pod is our interchangeable motor drive system for use with our sliders and other elektraDRIVE line of products.

The 200 Series motor is the suggested normal use motor for the CineSlider.

Approximate Dynamic Range for continuous movement at the lowest and highest motor speed settings.

Speed Range:
- 1 min 48 sec/ft (slowest)
- 2.4 sec/ft (fastest)

ORACLE Controller Supported Features:
- Now includes SmartLapse programmable motion control.
- Backlite LCD display with menu and setting values.
- Fully adjustable controls for Max Speed, Dampening, and Dead Band.
- Movement Recording / Memory Function with three memory banks.
- Time Lapse control
- Premium Multi-Function Joystick
- Joystick orientation can be easily set in the menu.
- Cabling is CAT5 / CAT6 cable with RJ45 connectors (standard network cable).
- Powered by standard AC power supply with wall plug, or optional 12v DC adapter and battery pack.




Rent a Kessler ElektraDRIVE 200 Motor w/ORACLE Controller in Miami or have it shipped worldwide