Designed as a camera that is at home on productions as diverse as "Cinéma Vérité"-style documentaries, reality TV, commercial and corporate applications Sony's PXW-FS7 XDCAM Super 35 Camera System is a flexible 4K camera system. It features a Super 35mm size sensor that allows you to capture images with cinematic depth of field. The camera's E-mount is machined from stainless steel and allows you to use E-mount lenses or with the use of optional adapters to accept most 35mm lenses including PL, EF, Leica, and Nikon. The camera can capture footage to optional on board XQD media cards in either UHD at up to 60 FPS or HD at up to 180 FPS. the camera can capture 4K (4096 x 2160) images and send the signal out over its SDI or HDMI connectors.

The camera records in your choice of XAVC-I, XAVC-L, or MPEG-2. However, MPEG-2 recording does not support the high data rates the camera is capable of generating when shooting in UHD, and is limited to recording HD video only. The camera incorporates Dual XQD media card slots that support simultaneous or relay recording. An ergonomically designed handgrip provides control of many of the camera's functions and features an adjustable length support arm.

The 4K Super35 EXMOR sensor with features 14 Stops of latitude and a wide color gamut. It offers a choice of XAVC or MPEG-2 codecs. The XAVC codec can be used for 4K and HD recording, while MPEG-2 ios limited to HD recording. XAVC comes in two flavors, XAVC INTRA, and XAVC Long, allowing you to encode from HD to UHD using Intra-Frame or Long GoP compression with 10-bit 422 for HD and the choice of 10-bit 422 or 8-bit 420 for UHD. XAVC intra compression is very efficient, recording at modest bit rates and XAVC Long also substantially extends the recording time while attaining very high quality and low noise.

Includes:
- One 128gb XQD Card
- ONE XQD Card Reader
- THREE BP-U60 Batteries
- ONE Battery Charger

The PXW-FS7 is equipped with an E-Mount machined from solid Stainless Steel for stability and strength. It accepts optional E-Mount lenses from Sony, Zeiss and other manufacturers. The shallow flange distance allows you to mount most 35mm lens types such as PL, DSLR and legacy SLR lenses including Canon EF, Leica, and Nikon as well as many others with mechanical adapters.

The camera body is made from magnesium, which is lighter and stronger than aluminum. This allows the camera body to weigh only four pounds. It's incorporates a shoulder pad and is designed to sit on the operator's shoulder or by extending the support arm of the SmartGrip to be held in front of the operator without requiring a support rig.

The camera includes an ergonomic handgrip that Sony calls a SmartGrip, which features Zoom, Start/Stop and Assign controls. The SmartGrip facilitates camera operation with the right hand, leaving the left hand free to operate the lens. Both the arm and handgrip can be positioned at different angles permitting great flexibility.

FS7 records internally in 4K up to 60fps in UHD 3840x2160 and in HD up to 180fps using XAVC-I or up to 120fps with XAVC-L. Recording Apple ProRes to the internal XQD slots requires an optional EXCA-FS7 extension box and future upgrade.

4K (4096 x 2160) is available over the 3G-SDI outputs or the HDMI 2.0 output of the camera so you can capture the 4096 x 2160 video using an optional external recorder.

The camera features two XQD media slots that support simultaneous or relay recording. The camera also has an SD card slot that is only used for saving configuration data, and cannot be used to record video.



Product Highlights

Super 35 Sized CMOS Sensor
Sony E-Mount
UHD Up to 60 FPS, HD Up to 180 FPS
4096 x 2160 Via External Recorder
XAVC-I, XAVC-L, MPEG-2
XAVC-I Up to 600 Mb/s
Dual XQD Memory Card Slots
Dual HD/3G-SDI & HDMI Output
Ergonomic Handgrip with Camera Controls

Image Device Super 35mm Single-Chip Exmor CMOS
Effective Picture Elements 17:9 4096 (H) x 2160 (V)
16:9 3840 (H) x 2160 (V)
Signal-to-Noise Ratio 57 dB (Y)
Sensitivity 2000 lx, 89.9% reflectance
T14 (3840 x 2160/23.98p mode 3200K)

ISO Sensitivity
ISO 2000 (S-Log3 Gamma D55 Light source)
Minimum Illumination 0.7 lux: +18dB,23.98P,Shutter OFF,ND Clear, F1.4
Signal System NTSC / PAL
Built-in Filters Clear, 1/4, 1/16, 1/64
LCD Monitor 3.5" / 8.8 cm
Approx: 1.56M dots
Speaker Monaural
Shutter Speed 1/3 to 1/9000 of a sec
White Balance Preset
Memory A
Memory B (1500K-50000K)/ATW
Gain Selection -3, 0, 3, 6, 9, 12, 18 dB, AGC
Gamma Curve STD
HG
User
S-log3
Shooting Formats 4K 4096 x 2160
12-bit RAW

UHD 3840 x 2160
10-bit 4:2:2 XAVC-I
8-bit 4:2:0 XAVC-L

2K 2048 x 1080
12-bit Raw

HD 1920 x 1080
10-bit 4:2:2 XAVC-I
10-bit 4:2:2 XAVC-L
MPEG2 4:2:2

HD 1280 x 720
MPEG2 4:2:2
Audio Recording Format LPCM 24 bits, 48 kHz, 4 channels (Recording/Playback 2 channels)
Recording Formats XAVC-I QFHD MPEG-4 H.264/AVC
59.94P CBG, bit rate 600 Mb/s
50P CBG, bit rate 500 Mb/s
29.97P CBG, bit rate 300 Mb/s
23.98P CBG, bit rate 240 Mb/s
25P CBG, bit rate 250 Mb/s

XAVC-I HD MPEG-4 H.264/AVC
59.94P VBR, maximum bit rate 222 Mb/s
50P VBR, maximum bit rate 185 Mb/s
59.94i VBR, maximum bit rate 111 Mb/s
50i VBR, maximum bit rate 112 Mb/s
29.97p VBR, maximum bit rate 111 Mb/s
23.98p VBR, maximum bit rate 89 Mb/s
25p VBR, maximum bit rate 112 Mb/s

XAVC-L QFHD MPEG-4 H.264/AVC
59.94p/50p mode: VBR, maximum bit rate 150 Mb/s
29.97p/23.98p/25p mode: VBR, maximum bit rate 100 Mb/s

XAVC-L HD 50 MPEG-4 H.264/AVC
VBR, maximum bit rate 50 Mb/s

XAVC-L HD 35 MPEG-4 H.264/AVC
VBR, maximum bit rate 35 Mb/s

XAVC-L HD 25 MPEG-4 H.264/AVC
VBR, maximum bit rate 25 Mb/s

MPEG-2 Long GOP
CBR, maximum bit rate 50 Mbps, MPEG-2 422P@HL

XAVC-I QFHD 3840 x 2160/ 59.94p, 50p, 29.97p, 23.98p, 25p

XAVC-I HD
1920 x 1080/59.94p, 50p, 59.94i, 50i, 29.97p, 23.98p, 25p

XAVC-L QFHD 50
3840 x 2160/59.94p, 50p, 29.97p, 23.98p, 25p
XAVC-L 35
1920 x 1080/59.94p, 50p, 59.94i, 50i, 29.97p, 23.98p, 25p

MPEG-2 Long GOP
1920 x 1080/59.94i, 50i, 29.97p, 23.98p, 25p 1280 x 720/59.94p, 50p, 29.97p, 23.98p, 25p
Recording Frame Rate XAVC-I QFHD
3840 x 2160/ 59.94p, 50p, 29.97p, 23.98p, 25p

XAVC-I HD
1920 x 1080/59.94p, 50p, 59.94i, 50i, 29.97p, 23.98p, 25p

XAVC-L QFHD
3840 x 2160/59.94p, 50p, 29.97p, 23.98p, 25p

XAVC-L HD 50
1920 x 1080/59.94p, 50p, 59.94i, 50i, 29.97p, 23.98p, 25p

XAVC-L 35
1920 x 1080/59.94p, 50p, 59.94i, 50i, 29.97p, 23.98p, 25p

XAVC-L 25
1920 x 1080/59.94i, 50i

MPEG-2 Long GOP MPEG HD422
1920 x 1080/59.94i, 50i, 29.97p, 23.98p, 25p
1280 x 720/59.94p, 50p, 29.97p, 23.98p, 25p
Slow & Quick Motion Function XAVC-I mode 3840 x 2160: 1 to 60 frames (59.94p, 50p, 29.97p, 23.98p, 25p)
XAVC-I mode 1920 x 1080: 1 to 180 frames (59.94p, 29.97p, 23.98p)
XAVC-I mode 1920 x 1080: 1 to 150 frames (50p, 25p)
XAVC-L mode 3840 x 2160: 1 to 60 frames (59.94p, 50p, 29.97p, 23.98p, 25p)
XAVC-L mode 1920 x 1080: 1 to 120 frames (59.94p, 50p, 29.97p, 23.98p, 25p)
Maximum Recording Time XAVC-I mode QFHD 59.94p
When using QD-G128A (128 GB): Approx. 22 minutes
When using QD-G64A (64 GB) Approx. 11 minutes

XAVC-I mode QFHD 50p
When using QD-G128A (128 GB): Approx. 26 minutes
When using QD-G64A (64 GB) Approx. 13 minutes

XAVC-I mode QFHD 29.97p
When using QD-G128A (128 GB): Approx. 44 minutes
When using QD-G64A (64 GB) Approx. 22 minutes

XAVC-I mode QFHD 23.98p
When using QD-G128A (128 GB): Approx. 55 minutes
When using QD-G64A (64 GB) Approx. 27 minutes

XAVC-I mode QFHD 25p
When using QD-G128A (128 GB): Approx. 52 minutes
When using QD-G64A (64 GB) Approx. 26 minutes

XAVC-I mode HD 59.94p
When using QD-G128A (128 GB): Approx. 59 minutes
When using QD-G64A (64 GB) Approx. 30 minutes

XAVC-I mode HD 50p
When using QD-G128A (128 GB): Approx. 71 minutes
When using QD-G64A (64 GB) Approx. 35 minutes

XAVC-I mode HD 59.94i
When using QD-G128A (128 GB): Approx. 118 minutes
When using QD-G64A (64 GB) Approx. 59 minutes

XAVC-I mode HD 50i
When using QD-G128A (128 GB): Approx. 141 minutes
When using QD-G64A (64 GB) Approx. 70 minutes

XAVC-I mode HD 29.97p
When using QD-G128A (128 GB): Approx. 118 minutes
When using QD-G64A (64 GB) Approx. 59 minutes


XAVC-I mode HD 23.98pM/b>
When using QD-G128A (128 GB): Approx. 147 minutes
When using QD-G64A (64 GB) Approx. 74 minutes

XAVC-I mode HD 25p
When using QD-G128A (128 GB): Approx. 141 minutes
When using QD-G64A (64 GB) Approx. 70 minutes

XAVC-L mode QFHD 59.94p/50p
When using QD-G128A (128 GB): Approx. 87 minutes
When using QD-G64A (64 GB) Approx. 44 minutes

XAVC-L mode QFHD 29.97p/23.98p/25p
When using QD-G128A (128 GB): Approx. 131 minutes
When using QD-G64A (64 GB) Approx. 66 minutes

XAVC-L 50 mode
When using QD-G128A (128 GB): Approx. 262 minutes
When using QD-G64A (64 GB) Approx. 131 minutes

XAVC-L 35 mode
When using QD-G128A (128 GB): Approx. 374 minutes
When using QD-G64A (64 GB) Approx. 187 minutes

XAVC-L 25 mode
When using QD-G128A (128 GB): Approx. 524 minutes
When using QD-G64A (64 GB) Approx. 262 minutes

MPEG HD422 mode
When using QD-G128A (128 GB): Approx. 262 minutes
When using QD-G64A (64 GB) Approx. 131 minutes
Media Card Slots 2 x XQD
1 x SD (for configuration data only)
Input and Output Connectors Audio Input
2 x 3-pin XLR
Line/mic/mic +48
Mic Reference: -40. -50. -60 dBu

SDI Output
2 x BNC HD/3G-SDI
SMTPE292M/424M/425M

HDMI 2.0
1 x Type A

USB
USB device, miniB

Headphone
1 x Stereo mini jack
-16 dBu 16 Ω

Remote
Stereo mini jack (Φ2.5 mm)
Accessory Shoe Multi-Interface (MI) shoe
Power Requirement 12 VDC
Power Consumption Approx. 19 W (while recording XAVC-I QFHD 59.94p, SELP28135G Lens, Viewfinder ON, not using external device)
Battery Operating Time BP-U30: Approx. 1 hr while recording XAVC-I QFHD 59.94p, SELP28135G Lens, Viewfinder ON, not using external device
BP-U60: Approx. 2 hr while recording XAVC-I QFHD 59.94p, SELP28135G Lens, Viewfinder ON, not using external device
BP-U90: Approx. 3 hr while recording XAVC-I QFHD 59.94p, SELP28135G Lens, Viewfinder ON, not using external device
Temperature Operating: 32 to 104F / 0 to 40C
Storage: -4 to 140F / -4 to 140C
Dimensions (WxHxD) 6.14 x 9.41 x 9.72" / 156 x 239 x 247 mm
Weight 4.4 lb / 2.0 kg: Body Only
9.9 lb / 4.4 kg: Body, Viewfinder, Eyepiece, Grip Remote Control, BP-U30 Battery, SELP28135G Lens, an XQD Memory card



Rent a Sony PXW-FS7 XDCAM Super 35 Camera System in Miami or have it shipped worldwide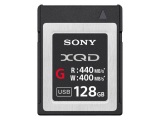 Supporting enhanced data read and write speed, the 128GB XQD G Series Memory Card from Sony can be used to record a variety of content up to and including 4K video. In addition to recording 4K content, the 440 MB/s read and 400 MB/s write speeds make it easy to capture photos in both burst mode and in RAW format, as well as streamline workflows. This XQD G Series Card from Sony also supports both PCI Express Gen. 2 and USB 3.0 interfaces, allowing it to be used with a wide range of devices.

Features:
- 128GB Storage Capacity
- Max. Read Speed: 440 MB/s
- Max. Write Speed: 400 MB/s
- XQD Format Version 2 Compliant
- Supports EB Streaming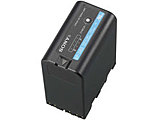 Camera rentals INCLUDE 3 batteries.
Choose this item if you need additional batteries.

Lithium-ion, 14.4v, 56 watt hours

The Sony BP-U60 is a lithium-ion battery designed for professional video shooting in both the field and the studio. This battery is equipped with the INFO function that communicates battery status data to the PMW-EX1, PMW-EX3 camcorders.
*Disclaimer:
Photos are for illustration only. Prices do not include
optional accessories or extra equipment that may be shown.