Amphibico Phenom UW Housing w/HVR-Z1U (HD)
back to Underwater > Underwater Camera Packages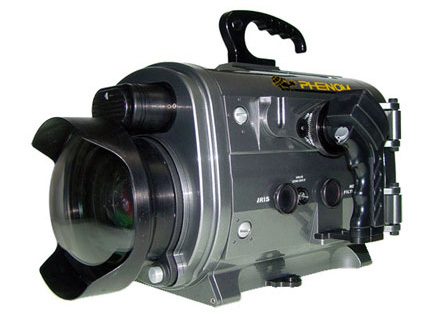 The Amphibico Phenom FXZ1 Basic Electronic Underwater Housing for the Sony HDR-FX1 and HVR-Z1U high definition camcorder is designed with the professional camcorder operator in mind. The housing is constructed with marine grade aluminum and 2 coats of polyurethane with marine grade brass and stainless steel hardware that will allow the camcorder to operate up to a depth of 330' with full camcorder functions.

Electronic controls provide access to all functions of the camcorder. Other features include a moisture sensor alarm, flashing green tally light when recording and a internal filter ring.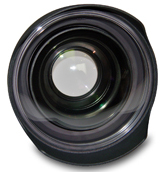 The optics include a $3000 Phenoms and Endeavor 94 degree wide angle lens assembly at no additional charge.

This housing includes a complete Z1U camera (set at NTSC or PAL per your request). There is no charge for the camera which has been carefully configured to exactly fit into the housing. Various modifications have to be made to the camera in order to fit the housing properly and line up 100% so there is no issue of vignetting when you return to the edit suite.

This system also comes with FREE 63 minute tape already installed!




Rent a Amphibico Phenom UW Housing w/HVR-Z1U (HD) in Miami or have it shipped worldwide