Buy Production Supplies
Find all of your production and grip supplies here at Budget Video! Browse our expendables categories and if you don't see what you need, don't worry, we have it or we can get it!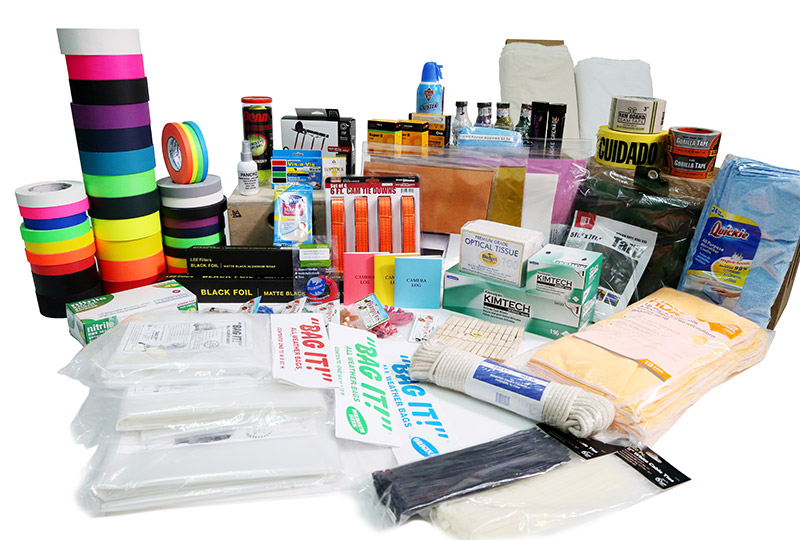 This compact camera log book comes in red, yellow, and blue. Allows for 300 log entries (scene number, description, film stock, etc.)
11 3/4"H x 20 13/16"W x 14 1/4"D
3 strips. 4 5/8" x 3 3/8".

Used to attach lavalier's to talent skin or clothing. Can also be attached underneath shoes to dampen the sound of footsteps.
Wipes off with a damp cloth. 4 colors: red, purple, green, black.

Great for use on camera slates/clappers.

Includes 2 USB charging ports
6' cord for added reach
Provides protection up to 3600-Joules
Great white brand entertainment grade trick line/ tie line, used in the movie, television, photo, music and commercial industries throughout America. It is made in U.S.A. With the finest materials available.

250' 18/2 Black Stranded CU SPT-1 Lamp Wire

250' 18/2 White Stranded CU SPT-1 Lamp Wire