Budget Video Ships Cameras and Gear Anywhere in the World

We Ship Cameras + Lights + Audio + Grip
Anywhere in the World... 24 / 7 / 365!
...and of course all over the U.S.A.
direct from South Florida!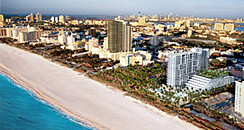 Fedex, UPS, direct airline transportation, counter to counter air shipments, and couriers can put anything in our catalog in your hands... in hours, the same day, or next day. There will be no rental fees for shipping time. Payment by PayPal, credit card, or bank transfer and you will have a camera or more in your hands, pronto, wherever you are in the world!!


Florida sales tax exemption is available to ALL production companies, local, U.S., and worldwide. Click here for more info!


Canon EOS C300 Cinema Camcorder - EF or PL Mount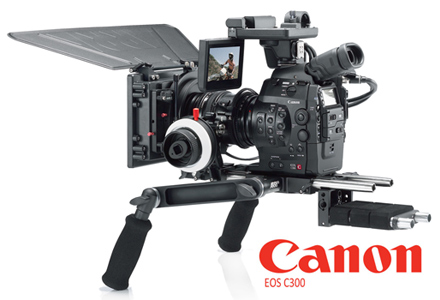 (Shown with ARRI Accessories Available Separately)
Rent a Canon EOS C300 for $395/day*
Available with PL or EF Mount
Featuring a unique Super 35mm Canon CMOS sensor, revolutionary Canon DIGIC DV III Image Processor and 50 Mbps 422 codec, the EOS C300 provides outstanding cinema quality movie capture. Compact, modular and compatible with Canon's existing line-up of PL and new PL Cinema lenses as well as accessories from third parties, the stunningly simple to operate EOS C300 is designed to please cinematographers for any production large and small, on location or in the studio, from shoestring to Hollywood budgets.

Read More...


Focus Charts and Mini Rental Guides
Click charts to open the full size versions: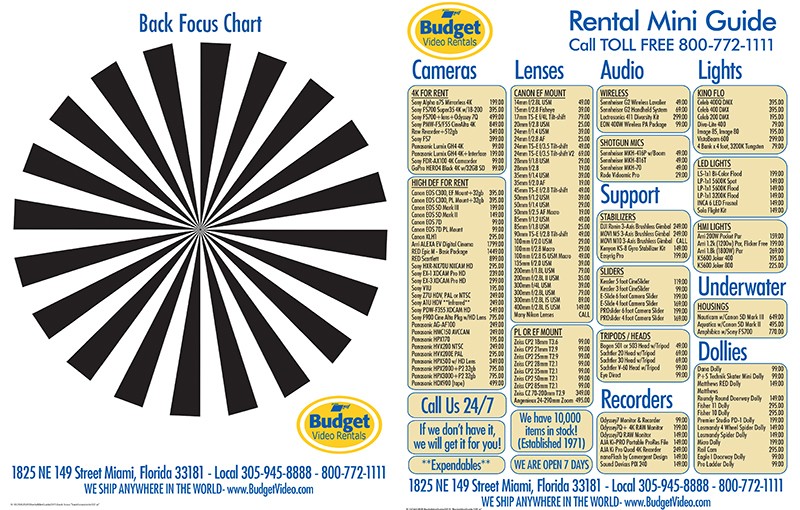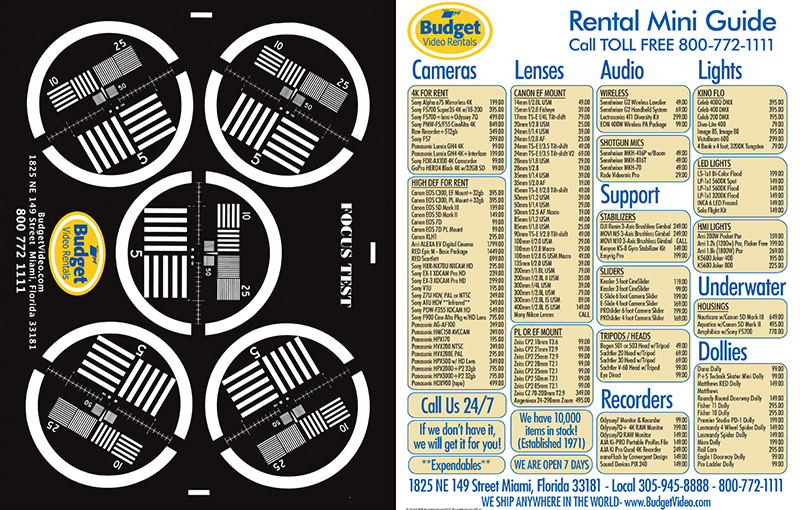 Want FREE Hard Copies?


Watch Dolphins, Home to the Sea, our award winning documentary about three bottlenose dolphins, and the dedicated men and women who made a dream come true. Click here to watch >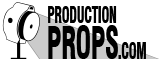 Need Props?
Visit our site dedicated to production props! you name the production gear and we either have it or we will organize it for you.

Visit ProductionProps.com




Need Repairs?
We repair most Sony, Panasonic, Canon, and JVC cameras, recorders, and other production gear. All repairs done in house. All work guaranteed!

Visit BudgetVideoRepair.com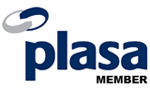 Budget Video Rentals is pleased to be a member of PLASA, the worldwide association for the entertainment technology industries, and the PERA Council. We were founding members of PERA many years ago (Production Equipment Rental Association) and will now support PLASA/PERA in any way we can.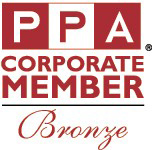 Budget Video Rentals is proud to be a Corporate Member of the Professional Photographers of America.