Nauticam NA-5DMKIV Underwater System with Canon EOS 5D Mark IV
back to Underwater > Underwater Camera Packages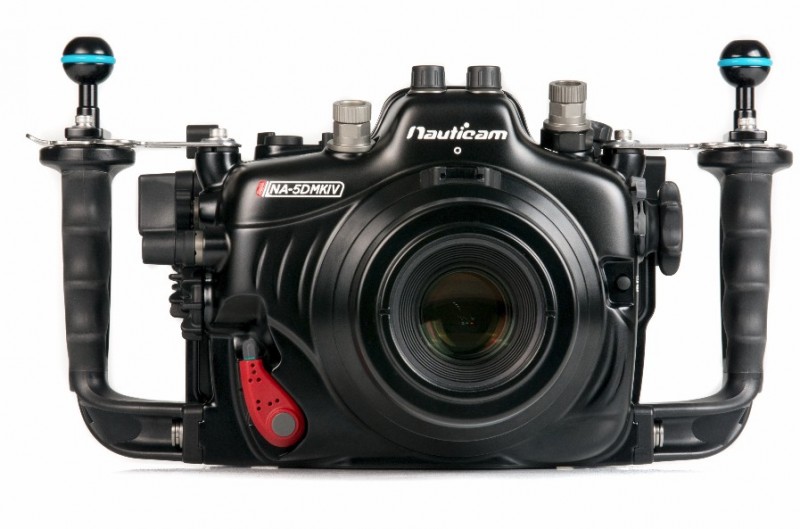 Includes:
- Nauticam Housing
- Canon 5D Mark IV DSLR Camera

5D Mark IV is the embodiment of a hybrid camera system, providing compelling feature sets for still photo and video capture underwater. Never before has there been a camera that excels so well at both disciplines.

Still photographers will love the 61 point autofocus system shared with 1DX Mark II for its fast acquisition and reliable tracking of moving subjects. The new 30 megapixel sensor with on chip analog to digital conversion offers plenty of resolution with high dynamic range capture ideal for pulling shadow and mid-tone detail out of strongly backlit images.

The 5D Mark IV motion capture feature set might provide even more motivation to upgrade! Previous 5D versions were acclaimed for their faithful color representation in a wide range of underwater shooting scenarios. 5D Mark IV still has that unmatched "Canon Color", and is now Capable of recording 4K at 30 fps with usable autofocus thanks to the Canon Dual Pixel AF system.




Rent a Nauticam NA-5DMKIV Underwater System with Canon EOS 5D Mark IV in Miami or have it shipped worldwide