Nauticam Underwater Housing with RED Epic
back to Underwater > Underwater Camera Packages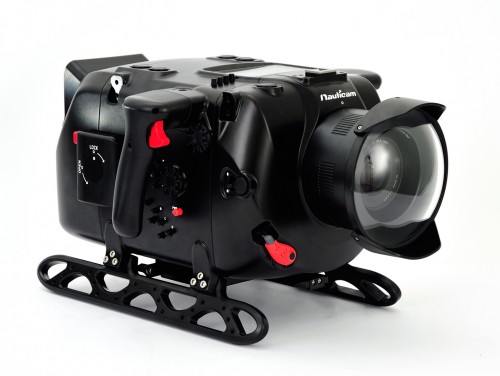 Features:
- 100% mechanical controls of all camera functions. Including Zoom, Focus, Iris, Shutter Speed,
White Balance, ISO, Slo-Mo, Playback, etc., with access to all internal menus.
- Controls that are ergonomically located for convenience and ease of use.
- Interchangeable dome and flat ports to accommodate a multitude of lenses
- Over 3 hours of battery life.
- Full status read out via Red LCD monitor
- Top or rear mounted video monitors... or use both.
- SDI surface monitoring OPTIONAL
- Adjustable trim weights for balancing different lens and battery configurations

Includes:
- Nauticam housing with 4" glass dome port
- Canon 16-35mm lens with mechanical zoom and focus control
- Red Epic camera with 5" LCD monitor and side handle
- (2) 512GB RED Mini-Mag
- (3) 3 hour V-mount Brick Batteries and Charger
- (2) half hour red volt side handle batteries and charger
- Pelican Case

Other lens and port options available at additional cost.




Rent a Nauticam Underwater Housing with RED Epic in Miami or have it shipped worldwide


Call for a Quote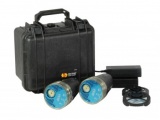 Sola Video 4000 is the ultimate imaging light for the serious pro. Whether shooting video or photos, the Sola 4000 provides a smooth, wide beam pattern, with more than enough lumens to get the job done. Seven indicator lights at the back report the light mode setting, battery status and charging status.

Kit includes:
(2) Sola 4000 Lights
(2) Cyan Filters
(2) Chargers
(1) Sola Pelican Case
*Disclaimer:
Photos are for illustration only. Prices do not include
optional accessories or extra equipment that may be shown.