Panasonic AJ-HDX900 Body Only
back to Video Cameras > HD Cameras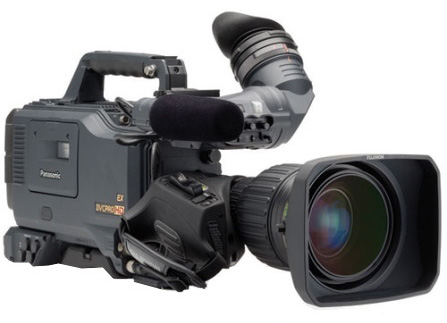 Camera body without lens includes batteries, power supply and charger.

This full 2/3" DVCPRO HD camcorder records pristine 100Mbps HD images in any of 11 video formats, encompassing 60Hz and 50Hz production. The versatile, cost-effective camera provides higher-quality 4:2:2 intra-frame recording that holds up through layers of special effects, graphic overlays and constant editing and processing. The Panasonic AJ-HDX900 DVCPRO HD Camcorder is rapidly becoming one of the most popular cameras in our inventory.

See our DVCPRO Tape Chart for tape options and recording times.

Includes:
OnBoard Microphone
Camera-Tripod Plate

Collaboration and content exchange are essential in sports production, cable shows and reality TV -- and nothing maintains the original image integrity and sound quality like DVCPRO HD. With 1080i, 720p, 24p and 25p capabilities, the AJ-HDX900 is perfect for long-form HD programming and an invaluable tool for digital cinematography, cable and television production in any format, sports and events, for globetrotting documentarians and feature crews, and for the rental companies that serve them.

Full-size 2/3" CCD block provides superb low-light performance and compatibility with all manufacturers 2/3" lenses for ENG, EFP and digital cinema production
Multi-format recording system that supports 1080 at 59.94i, 50i, 29.97p, 25p, 23.98p, 23.98pA and 720 at 59.94p, 50p, 29.97p, 25p, 23.98p
14-bit A/D DSP circuits that provide optimum picture quality, color reproduction and luminance gradation
Superior 4:2:2 color sampling and independent frame compression
Records for 33 minutes on a DVCPRO medium-size cassette with 48kHz/16-bit digital audio on all four channels
Three CineGammaTM modes to replicate the look and feel of film
Built-in IEEE 1394 digital output helps lower the cost of HD production by allowing you to directly transfer HD video to nonlinear editing systems or other VTRs
Standard HD SDI output is included for monitoring and line recording
Built-in downconverter produces a SD output, allowing the use of low-cost SDI accessories
Outstanding low-light shooting down to 0.032 lux (at+62 dB gain)
Compatible with a wide range 2/3" quality lenses and accessories
Two 4-position optical filters (ND: clear, 1/4, 1/16, 1/64; CC: Cross, 3200K, 4300k and 6300K)
Electronic shutter (1/100 to 1/2000 sec.) with synchro scan shutter (1/60.3 to 1/249.8 sec.)
Teams with Panasonic's new AJ-HD1400 compact DVCPRO HD VTR to form at high-performance, mobile acquisition-through-editing system





Download:
PDF, Camera Operating Instructions
PDF, Product Brochure

Rent a Panasonic AJ-HDX900 Body Only in Miami or have it shipped worldwide



(16:9 and 4:3)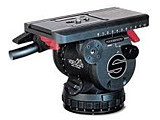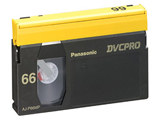 66 minute tape
Call for a Quote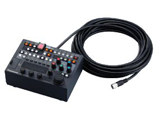 The AJ-RC10G comes with a 10 meter (32 feet) 10-pin multi-cable that can connect to the AJ-HDX900's down-conversion video OUT terminal for monitoring at the RCU. The AJ-RC10G provides detailed control of gamma, flare and the AJ-HDX900's versatile paint functions. The AJ-RC10G has a slot for SD memory card; you can save scene settings on a memory card for easy transfer to other cameras. Longer cables up to 90meters (295 feet) are available.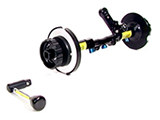 The Chrosziel 203-01 is a follow focus designed for film and video cameras. The unique system allows easy operation from both sides, making it highly accessible in a variety of situations. The follow focus makes critical focus pulling a breeze.

Markings on the focus wheel give about 110-140 of rotation on the lens, spreading the angle to the focus knob by a factor of two. Precision focus pulling cannot only be achieved with remarkable accuracy; it can also be recreated over and over with very little deviation from take to take. The kit comes with all necessary parts, including a removable hand wheel, focus level, and wheel scale.

Lens (4.5mm to 58.5mm w/2x)

1:2.2 / 7.5 - 150mm

normal lens
*Disclaimer:
Photos are for illustration only. Prices do not include
optional accessories or extra equipment that may be shown.