Sony PDW-F350 XDCAM HD Pro Camcorder
back to Video Cameras > HD Cameras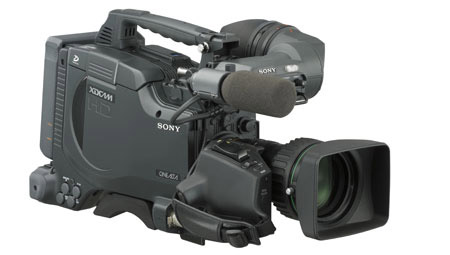 This addition to Sony's camcorders brings selectable frame rate recording to the CineAlta family line up. Commonly known as "overcranking" and "undercranking", Sony calls this function Slow & Quick Motion. In addition, not only does the PDW-F350 record in true 24P, but also 25P and 30P at 50i or 60i.


**Your lens choice ia at addtional charge

The PDW-F350 is also exceptionally versatile; at the flick of a switch you have the choice of previously mentioned frame rates in DV and HD. So you could shoot a local news assignment today, a wedding video tomorrow and your independent short film the day after - all with the same camera, all with the exact settings required to excel in each application.

At the heart of the PDW-F350 is XDCAM Professional Disc - the world's bestselling, most affordable and most widely supported non-linear acquisition system. The benefits of XDCAM begin from the moment you begin shooting. You can mark key scenes manually or rely on automatic marking, then review scenes by simply selecting their thumbnail images on the colour fold-out screen. Non-linear media means instant scene access and there's no need to worry about overwriting content either.

For post-production, the PDW-F350 outputs a standard DV-based stream so your existing NLE set-up will work with it just the same as a DV/DVCAM camcorder. You can choose the pace at which you move to the full potential of an advanced AV/IT, file-based workflow.



Download:
PDF, Camera Operation Manual

Rent a Sony PDW-F350 XDCAM HD Pro Camcorder in Miami or have it shipped worldwide



(16:9 and 4:3)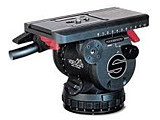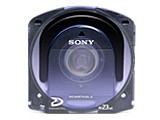 Sonys new Professional Disc recording media is a 12cm (5 inch) single-sided, rewritable optical disc with a capacity of 23.3GB.

For use with the PDW-F350, PDW-F355 XDCAM Camcorders, and the F70 Deck.

Recording Time:
PFD-23 DVCAM Mode - 85 minutes
PFD-23 MPEG IMX mode - 68 minutes
PFD-23 MPEG IMX mode - 55 minutes
PFD-23 MPEG IMX mode - 45 minutes
Call for a Quote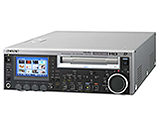 Sony's PDW-F70 XDCAM recording deck features MPEG HD recording with DVCAM material playback compatibility. It is capable of recording 1080 video lines of multiple frame rates at a high bit rate of up to 35 Mbps on Professional Disc media. It also provides four channels of high quality uncompressed audio.
Call for a Quote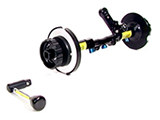 The Chrosziel 203-01 is a follow focus designed for film and video cameras. The unique system allows easy operation from both sides, making it highly accessible in a variety of situations. The follow focus makes critical focus pulling a breeze.

Markings on the focus wheel give about 110-140 of rotation on the lens, spreading the angle to the focus knob by a factor of two. Precision focus pulling cannot only be achieved with remarkable accuracy; it can also be recreated over and over with very little deviation from take to take. The kit comes with all necessary parts, including a removable hand wheel, focus level, and wheel scale.

Lens (4.5mm to 58.5mm w/2x)

1:2.2 / 7.5 - 150mm

normal lens
*Disclaimer:
Photos are for illustration only. Prices do not include
optional accessories or extra equipment that may be shown.