Glidetrack SD, 20" (DISCONTINUED)
back to Sliders > Camera Sliders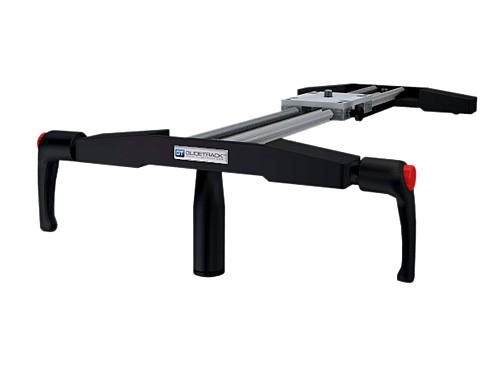 The Glidetrack SD is the original slider and is still one of the best sellers to date. The SD was designed and tailor-made for the new generation of video capable DSLRs as well as smaller prosumer camcorders.

Lightweight and portable with a small footprint, the SD easily complements your setup and offers you tremendous flexibility and diversity in your shoots. In addition, the ease of use combined with a quick set up speed means that the SD opens up new possibilities to videographers whilst on a shoot. Instead of just having a tripod, you suddenly have a creative goldmine at your disposal that will add high value shots to your production.

The Glidetrack SD is based on a 10mm rail with a 40mm wide slider car. It is light and strong capable of handling kit up to 4kg. The rail is made of hard anodized aluminum and the bearings themselves are of industrial grade self lubricating plastic that makes them extremely insensitive to dirt and dust ingress and corrosion resistant, which cannot be said of traditional bearing systems. The bearings are extremely hard wearing and are rated to run for many thousands of kilometers of travel before needing replaced. Your elbow will wear out before they do!

Product Features
- Use it with a single or double-tripod set-up, or standalone on its custom-made scratch-free feet.
- The carriage can be locked in position using the small adjuster on the side of the carriage.
- Crane type moves. By mounting your Glidetrack at one end, you can do pseudo crane moves on the fly.
- Set-up is a matter of seconds, and then youre ready to shoot professional grade video from your existing DSLR kit.




Rent a Glidetrack SD, 20" (DISCONTINUED) in Miami or have it shipped worldwide