Gates PMW-EX1 Underwater Package (HD)
back to Underwater > Underwater Camera Packages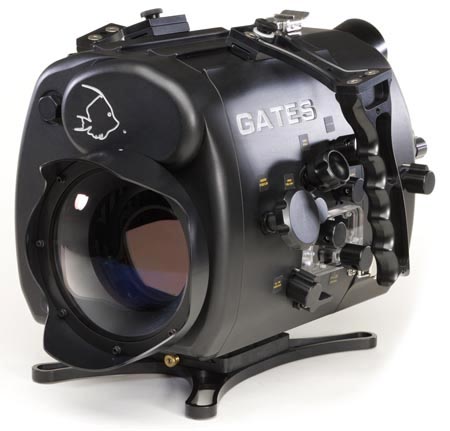 With HDSDI Output to Surface

Gates underwater housing for Sony PMW-EX1 XDCAM EX. Comes with Gates SP44 Standard Port. Comprehensively endowed with pro features, the Gates EX1 Housing in engineered for the discriminating professional. Adjustable handles provide perfect grip and fingertip access to over 20 different functions.

Includes a Sony PMW-EX1 XDCAM, one 32GB memory card, and SP44 Standard Port,Shown.




Rent a Gates PMW-EX1 Underwater Package (HD) in Miami or have it shipped worldwide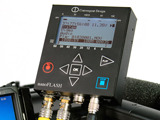 Convergent Design's nanoFlash is the World's Smallest High Quality HD/SD-SDI / HDMI Recorder/Player. It is also the most versatile Recorder/Player in the world in terms of bit-rates, recording options and formats. By adding the nanoFlash, one can meet the 50 Mbps acquisition requirements, for many networks.

Includes special mounting hardware from Gates for use with the EX1 underater housing

"The Sony EX1/EX1R cameras with a Gates housing, SWP44C port and nanoFlash recorder meet the BBC HD requirements for full HD level acquisition.

No other housing manufacturer can claim such a prestigious position for broadcast quality video form the EX1/EX1R (or EX3) cameras. The need for a Gates housing and SWP44C port are key in meeting the BBC requirements.

History suggests the BBC acceptance of a full HD level system means others will follow for their Gold Standard HD acquisition: National Geographic, Discovery, PBS, Animal Planet, etc."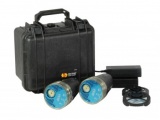 Sola Video 4000 is the ultimate imaging light for the serious pro. Whether shooting video or photos, the Sola 4000 provides a smooth, wide beam pattern, with more than enough lumens to get the job done. Seven indicator lights at the back report the light mode setting, battery status and charging status.

Kit includes:
(2) Sola 4000 Lights
(2) Cyan Filters
(2) Chargers
(1) Sola Pelican Case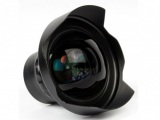 The Gates SWP44c Fathom Imaging Wide Angle Port is designed for use with the Gates EX1, EX1R underwater Housings. Made of 9 elements of glass, with corner to corner sharpness, the Gates SWP44c allows full zoom through capability and up to 120 degrees Field of View.

Does NOT Include Camera or Housing
*Disclaimer:
Photos are for illustration only. Prices do not include
optional accessories or extra equipment that may be shown.