Rent Misc Vintage Props
Production Props pricing is flexible and packages can be created to fit your budget.
Give us your wish list and we'll make it happen.

All of these props are REAL pieces of GENUINE NAME BRAND EQUIPMENT. These are NOT MODELS OR "MOCK UPS." None of the camera, microphone, rack mounted or table top electronic props are rented as functional gear for production, but are set up as PROPS.

PLEASE NOTE: All items are rental props. They are NOT FOR SALE.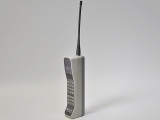 [
+ enlarge
]
The Motorola Ultra Classic cellular portable telephone was made in 1991.
Call for a Quote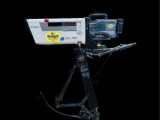 [
+ enlarge
]