Rent Vintage Movie Cameras
We can do 15 or 20 Betacam-type various era cameras with on-camera lights and hand held tv-type microphones with various shape FLAGS for the camera. We can create your own flag in our graphic department if you supply the artwork or a sketch. Squares, triangles, circles, rectangles are all available in numbers.

Production Props pricing is flexible and packages can be created to fit your budget.
Give us your wish list and we'll make it happen.

PLEASE NOTE: All items are rental props. They are NOT FOR SALE.

The abbreviation stands for "Blimped News Camera Reflex", originally introduced in 1934 the as the Mitchell BNC, and upgraded to the BNCR in 1967, the Mitchell camera was the standard in Hollywood for both television and film up until the 1980's. The camera package includes a wooden vintage tripod, and vintage accessories.

Camera Total Weight: 95lbs
Tripod Weight: 32lbs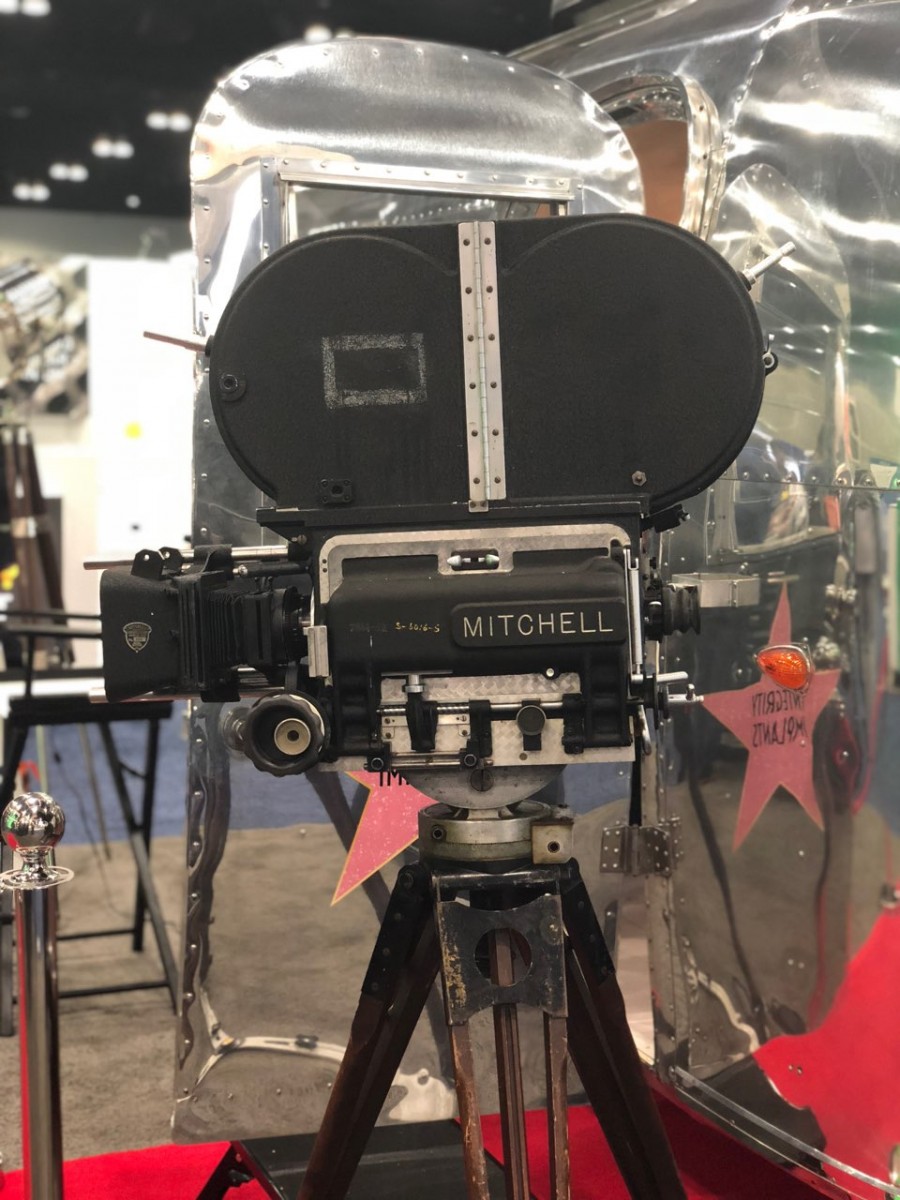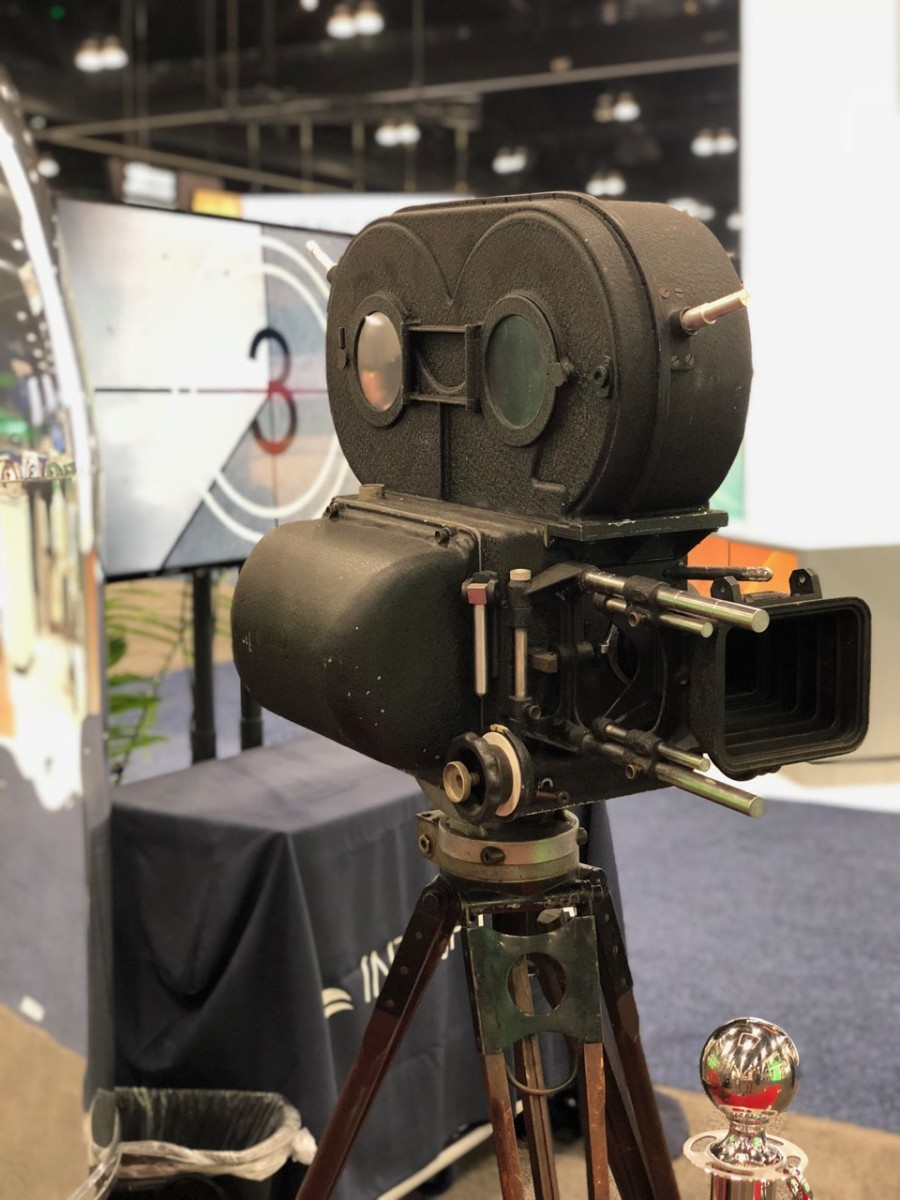 Call for a Quote
The Bell & Howell Filmo may have had its biggest impact on the beginnings of television news. In the mid to late 50's and early 60's when local stations first began to venture out of the studio and incorporate film into their nightly news programs, it was the well proven 16mm Filmo they chose to acquire B&W footage of local events. Even after stations adopted more sophisticated magnetic sound-on-film cameras like the Auricon, the Filmo remained the workhorse "stringer" camera. Some of the most dramatic close combat footage from the Vietnam war was shot by both NBC and CBS using Filmo's.
Call for a Quote
Paillard S.A. of Switzerland introduced the first bolex h-16 type camera in the early thirties. No one remembers today what the letter "h" stands for, but it has become synonymous with a versatile, compact, high-quality camera around the globe and in the years to come it outsold all other 16mm cameras ever made.

All of the basic features of the original bolex h-16 were so well selected and designed that they withstood the test of time and all of these features are present without significant change on the most modern bolex spring driven cameras of today. Outstanding quality of selected materials and fine swiss craftsmenship speak for themselves, as many of the original bolex cameras, which are now almost 50 years old, are still in circulation and faithfully serve their owners all over the world.
Call for a Quote
Call for a Quote
This camera was made around 1955 and was the camera used by Charles L Bronson that yielded the famous footage of the Kennedy assassination.
Call for a Quote
Call for a Quote
Call for a Quote