Rent

Underwater Communication

Although there is a hydrophone on most of the underwater housings supplied by Budget Video Rentals, actually getting useful audio in the water is a substantial challenge. If you have ever tried to communicate in a swimming pool, for instance, yelling as loud as you can into the water (while exhaling) will be barely heard by another in the water, and it will be the same for the HYDROPHONE on the camera...
Read the entire article >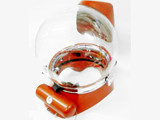 "LAMA" full face underwater helmet with internal boom microphone.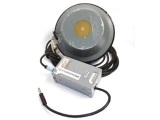 Fully battery operated system
Includes microphone
Battery speaker-amplifier
Anyone underwater in the pool or within hundreds of feet in the ocean will hear your announcements and instructions.

Top Side to Underwater, per station u/w (hard wired) OTS Ocean Tech (Ocean Technology Systems)

Underwater to Underwater (per diver) OTS wireless single sideband by Ocean Tech (Ocean Technology Systems)