The VideoMic Pro from Rode packs the audio quality and features of the popular VideoMic into an ultra compact and lightweight design that's ideal for use with HDSLR cameras, camcorders, and audio recorders. The microphone has a broadcast-quality condenser capsule with a supercardioid pickup pattern to capture audio from the front, while minimizing pickup from the sides and rear. An integrated shockmount and foam windscreen minimize handling and wind noise to keep your recordings crystal clear.

On the rear of the mic, you'll find a 3-way level control that offers -10dB, 0dB, and +20dB modes. There is also a 2-step high pass filter with 0 and 80Hz settings, letting you minimize the impact of low frequency hum, camera motor noise, and similar distractions. The mic has a standard camera shoe and a 3/8" threaded mount for easy attachment to cameras and boom poles. The 3.5mm plug is compatible with a wide variety of different cameras and audio devices. The VideoMic Pro operates for up to 70 hours on a single 9V battery, allowing you to work in the field without constant replacements.

Features:
- Ultra Compact and Lightweight
- Broadcast-Quality Condenser Mic
- Supercardioid Polar Pattern
- Integrated Shock Mount and Windscreen
- 3-Position Level Control
- 2-Step High Pass Filter
- Standard Camera Shoe Mount
- 3/8" Threaded Mount
- 3.5mm Output Plug
- Uses a Single 9V Battery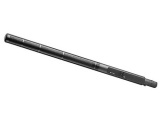 The MKH 70 is a lightweight long shotgun microphone. Its excellent directivity is particularly suited to applications undertaken in difficult conditions, such as high background noise and distance microphone positioning. Its frequency-independent directivity prevents sound colouration from off-axis sound sources.

- Exceptionally low inherent self-noise
- Transformerless and fully floating balanced output
- Infra-sonic cut-off filter
- Symmetrical transducer technology ensures extremely low distortion.
- Switchable pre-attenuation, switchable roll-off filter and switchable treble emphasis.
- Rugged and weather proof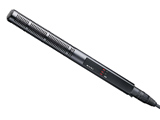 The MKH 60 is a lightweight, super-cardioid short shotgun microphone. It is versatile and easy to handle and its superb lateral sound muting makes it an excellent choice for film and reporting applications. Its high degree of directivity ensures high sound quality for distance applications.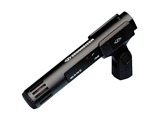 The Sennheiser MKH-50 is a high quality, professional condenser microphone specifically designed for spot capturing in recording and sound reinforcement applications. The MKH-50 offers exceptional attenuation at the lateral sections of the capsule for a focused pick up without off-axis noise. It's wide frequency response and high sensitivity result in pristine audio fidelity no matter the source. The MKH-50 is more than suitable for capturing vocals or instruments in recording or sound reinforcement.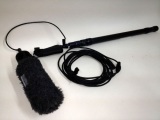 Phantom Powered short shotgun condenser microphone including K-Tek carbon fiber boom, Rycote Softie windscreen. Other Rycotes are available.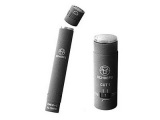 The Schoeps MK41 is part of the Colette series of modular capsules designed for use with the CMC preamplifier. Sound arriving from off axis is attenuated even more than with a standard cardioid. The pickup is "drier" and less susceptible to acoustic feedback, provided there isn't a strong sound source directly on the rear axis of the microphone. Its directivity is highly independent of frequency, so that even sounds arriving off axis and reverberant sound are registered without coloration. Consequently, even distant placement of the microphone produces a very natural sound pickup.

Includes:
- Schoeps MK41 Supercardioid Capsule.
- Schoeps Cut 1 - Colette Series Low-Cut Filter.
- CMC4-U Phantom power and output stage.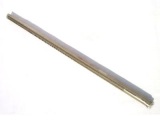 Does not include boom pole or zeppelin. These items are available separately.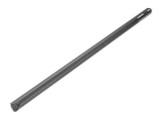 Does not include boom pole or zeppelin. These items are available separately.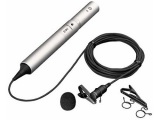 This is the standard of the industry. Includes the inline power supply.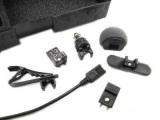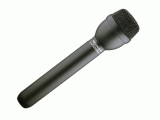 The Electrovoice 635A world's most popular ENG microphone! The 635A has an omnidirectional polar pattern that prevents the user from sounding "off mic" and practically eliminates plosives and other proximity effects thanks to it's built in shock mount and pop filter.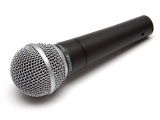 The Shure SM58 is the world's most widely used dynamic-cardioid microphone. Its legendary reliability, dependability, and near indestructibility, have made it the preferred choice of both musicians and engineers for a multitude of "live" and studio vocal applications.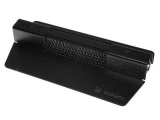 Industry-standard stage-floor mic catches the full dynamics of stage sound. The Crown PCC-160 Boundary Mic is a great mic for theater, large-group performances, lecterns, and happenings.

The Crown PCC-160 (Phase Coherent Cardioid) is a surface-mounted halfsupercardioid microphone intended for professional applications on stage floors, lecterns, conference tables, and news desks-wherever improved gain-before-feedback and articulation are important. Similar to the Pressure Zone Microphone (PZM), the PCC is designed to be used on a relatively large boundary surface. Unlike the PZM, the Phase Coherent Cardioid uses a miniature
supercardioid mic capsule. Its directional polar pattern improves gain-before-feedback, reduces unwanted room noise and rejects sounds from the rear. Surface-mounting creates a "half-supercardioid" polar pattern and increases directivity 3 dB. Since the microphone capsule is placed on a boundary, direct and refl ected sounds arrive at the diaphragm in-phase. This coherent addition of direct and refl ected waves increases sensitivity 6 dB and prevents phase cancellations. The mic capsule is small enough to ensure phase coherency up to the highest frequencies in the audible spectrum, resulting in a wide, smooth frequency response free of phase interference. Clarity and reach are also enhanced.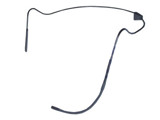 The Madonna VT700 frees performance to focus on the task at hand. These features are ideal for users in: event production, public speaking, theater and broadcast audio. The smooth sounding omnidirectional pattern offers sonic quality without penalty of proximity effect.

Element: Subminiature Electret
Polar Pattern: Omni Directional
Freq. response: 50Hz-18KHz
Noise Level: 27dB "A" weighted
S/N Ratio: 67dB@94dB SPL
Impedance: 4.4K Ohms
Dynamic Range: 88dB
Power supply: 9V
Weight: 17 grams

Important Note:
Madonna headsets are terminated with a Lectrosonics 400 Transmitter or SMQV Transmitter.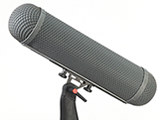 The Modular Windshield (zeppelin) is slid onto the Modular Suspension, and completely surrounds the microphone and its connector. Designed to provide significant improvement in exterior wind attenuation (up to 25dB). Twist and turn locking end caps provide easy, rattle free and secure fastening. slide-on/slide-off system allows easy removal of the microphone and suspension. Lightweight with a minimum of parts, it is tough enough to withstand the rigors of ENG and simple to use straight out of the box.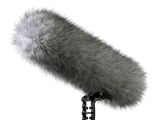 The most effective cover, providing 10 12db extra protection over a standard Windshield. Made from specially designed and manufactured screening materials with virtually no adverse effect on sound level or quality. Fitted with a drawstring & toggle to allow snug and easy fitting.
For Sennheiser MKH 816 Microphone.
The Modular Windshield is a "Blimp" or "Zeppelin" style of basket which completely surrounds the microphone and its connector, providing a volume of still air around the microphone, this gives exceptional protection against wind-noise, of up to 25dB, with minimal HF loss.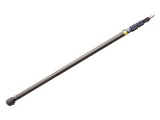 Ambient Recording's Quickpole Xtra Light Boom is made from the industry's strongest, stiffest carbon fiber tubing; the boom is excellent for achieving lengths of over 13' and does not tighten in cold or wet climates. Tubing has a 1.5 mm thickness that is lightweight but offers very low transmission noise when the boom is handled. At the tip is a machined, stainless steel 3/8" thread. Secure screw locks and an internal spacer enhance the boom's safety features. The Quickpole Boom can be easily disassembled for cleaning.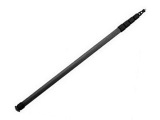 The K-TEK is a very lightweight, superbly engineered, and meticulously crafted 5 section boompole made from a graphite fiber derivative in a black matte finish. It is used primarily for film and video field production.

The dimpled graphite section collar locks are highly durable and jam resistant, twist adjusting easily and precisely. The Quick Connect poletop option, featuring stainless steel threading and cable retention slots, is standard with this model, adapting a variety of mounting and wiring solutions.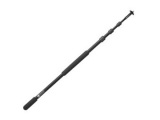 The Gitzo GB1340 Series 1 Aluminum Boompole features 4 sections, is lightweight and handles a load capacity of up to 4.40 lbs (2kg); making it well suited for mounting micropones and shock-mounts in the field or indoors. The GB1340's G-Lock system provides fast and reliable locking on all 4 sections. The 1.2mm thick aluminum material is lightweight and features a matte-black brushed finish.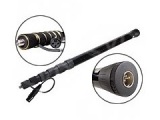 VDB-606 carbon fibre microphone boompole, 6 section - 600-2750mm

The VDB (Van den Bergh) range of Carbon Fibre boom poles are the best available. The 6-series range of VDB microphone boom poles integrates the most advanced technologies in carbon fibre manufacturing to increase their strength and stiffness. Not only more rigid, VDB have also improved on the lightness that has made them famous for over a decade.