For us, good sound is not enough. We want to achieve the perfect sound. We want to make sound come alive. Sounds can transport us to distant places, awaken sleeping emotions and even intensify our sense of taste. We do not perceive them just with our eardrums, but by way of the skin and some people can actually see sounds. IN THE DEPTHS OF SOUND - Online annual report 2011. This is why we are working every day to achieve the perfect sound and opening up to our customers the whole feeling world of the audio universe.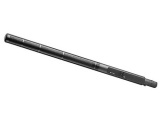 The MKH 70 is a lightweight long shotgun microphone. Its excellent directivity is particularly suited to applications undertaken in difficult conditions, such as high background noise and distance microphone positioning. Its frequency-independent directivity prevents sound colouration from off-axis sound sources.

- Exceptionally low inherent self-noise
- Transformerless and fully floating balanced output
- Infra-sonic cut-off filter
- Symmetrical transducer technology ensures extremely low distortion.
- Switchable pre-attenuation, switchable roll-off filter and switchable treble emphasis.
- Rugged and weather proof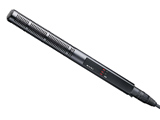 The MKH 60 is a lightweight, super-cardioid short shotgun microphone. It is versatile and easy to handle and its superb lateral sound muting makes it an excellent choice for film and reporting applications. Its high degree of directivity ensures high sound quality for distance applications.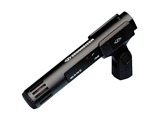 The Sennheiser MKH-50 is a high quality, professional condenser microphone specifically designed for spot capturing in recording and sound reinforcement applications. The MKH-50 offers exceptional attenuation at the lateral sections of the capsule for a focused pick up without off-axis noise. It's wide frequency response and high sensitivity result in pristine audio fidelity no matter the source. The MKH-50 is more than suitable for capturing vocals or instruments in recording or sound reinforcement.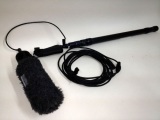 Phantom Powered short shotgun condenser microphone including K-Tek carbon fiber boom, Rycote Softie windscreen. Other Rycotes are available. Please note that the boom pole is free.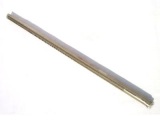 Does not include boom pole or zeppelin. These items are available separately.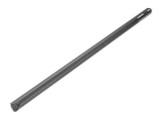 Does not include boom pole or zeppelin. These items are available separately.

Sennheiser G2 100 UHF Frequency Agile Wireless Lapel Lavalier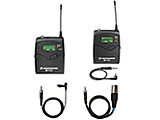 "Our Most Popular Wireless Mic"
No matter what, when, or where you're presenting, an Evolution G2 wireless Presenter system gives you pro-standard sound support. You get the same quality as used in TV studios and huge international conference halls. The G2 system is ideal for video recording theatre performances and presentations. The ME 2 clip-on microphone is virtually invisible and has excellent feedback rejection.

Sennheiser G2 100 with ME 4-N CARDIOID Condenser Lapel Microphone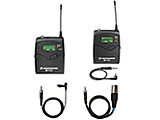 This package comes with the standard ME 2 OMNI lavalier microphone, plus an additional ME 4-N CARDIOID microphone.

The Sennheiser ME 4-N is a special cardioid pattern, clip-on condenser microphone for the wireless G2 Series to be used in high noise environments where the subject is not speaking "off" mic.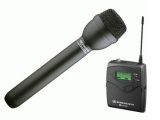 Simply the best, most affordable way to get professional caliber UHF wireless! Sennheiser's original evolution series introduced startling new technology and innovative design. Now, they're again pushing the limits of performance, audio quality, ruggedness and ease of use.

Typically includes an Electro Voice RE-50 microphone. Other microphones are available upon request.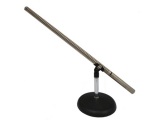 [
+ enlarge
]
Call for a Quote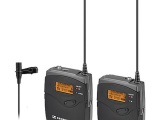 The Sennheiser ew 112-p G3 Wireless Portable Microphone System is intended for portable wireless operation, such as video and field recording applications. This system includes a camera-mountable receiver, bodypack transmitter, and ME 2 lavalier microphone. The SK 100 G3 bodypack transmitter and EK 100 G3 receiver synchronize channel and frequency at the touch of a button.

An optional rechargeable battery pack allows you to charge batteries while they remain inside. The receiver includes the CA 2 shoe-mount adapter, for easy installation onto a camera shoe. A backlit display allows for easy operation under dimly lit conditions and its user-friendly menu makes operation quick and easy.

EK 100 G3 Wireless Camera-Mount Receiver (A1: 470-516 MHz)
The Sennheiser EK 100 G3 is a lightweight camera-mount receiver that features an all-metal housing. The unit has 1680 tunable UHF frequencies and synchronizes with G3 transmitters at the touch of a button. A 3.5mm audio output will provide clean output signal using the included adapter cables.

The receiver operates on 2 standard AA batteries, and an optional 12 VDC adapter is also available. The included shoe-mount adapter allows you to mount the receiver on a camera for convenient portable use.

Sturdy metal housing
42 MHz bandwidth: 1680 tunable UHF frequencies for interference-free reception
Enhanced frequency bank system with up to 12 compatible frequencies

Adaptive-diversity reception for high reception quality
Pilot tone squelch for eliminating RF interference when transmitter is turned off
Automatic frequency scan feature searches for available frequencies
Enhanced AF frequency range
Wireless synchronization of transmitters via infrared interface